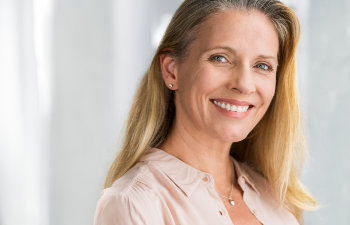 Your teeth are very strong and can withstand extreme pressure when you chew your food. However, there are many situations where teeth are damaged and need protection. A dental crown is a tooth restoration that is fitted over the tooth to help strengthen the structure and prevent future damage. Here are seven reasons why you may need or want to have a dental crown placed on one or more teeth.
1. Broken or Cracked Tooth
One of the most common reasons a tooth needs a dental crown is when it is damaged from injury. Whether your tooth was broken in a fall, or you bit down on a popcorn seed and cracked your tooth, you may need a dental crown to repair and protect your tooth.
2. Root Canal
Root canal therapy is used to remove infected pulp and nerve roots from inside the tooth. This can stop pain and prevent tooth loss, but it also weakens the tooth structure. Most teeth that have root canal therapy performed will need a dental crown placed after the procedure.
3. Dental Bridge
Dental bridges are used to replace missing teeth by attaching a prosthetic tooth or teeth to the adjacent teeth. This is accomplished by placing dental crowns over those teeth with fake teeth attached to the bridgework.
4. Discolorations or Cosmetic Concerns
Dental crowns are often made from porcelain and can be made to look better than your natural teeth. If you have discolored or oddly shaped teeth, a dental crown can improve the appearance of your teeth by covering them completely. Porcelain veneers can also improve the appearance of your smile.
5. Large Fillings
If you have multiple fillings due to tooth decay, or one large filling, it can weaken your tooth. A dental crown may be needed to replace those fillings and protect the tooth from further decay or damage. Inlays and onlays are also used to replace some large fillings.
6. Bite Misalignment
In some cases, your bite can become misaligned due to a tooth getting too long. To fix the bite alignment, dental crowns may be added to the teeth to correct the bite. This can help the teeth align and prevent stress on your jaw that can result in TMJ disorders and other conditions.
7. Dental Implant Restorations
Dental crowns are used to create a new tooth with a dental implant. Once the dental implant adheres to the bone, a white dental crown can be attached to the dental implant abutment, creating a beautiful and functional new tooth.
At Juban Cowen Dental Care, we can design beautiful new dental crowns to protect your teeth for a variety of reasons. We offer white and tooth-colored dental crowns that can be color-matched to your natural teeth to blend perfectly with your smile. If you need a dental crown, come see us at our dental center in Baton Rouge, LA.
Posted on behalf of Juban Cowen Dental Care
8564 Jefferson Hwy, Suite A
Baton Rouge, LA 70809
Phone: (225) 927-8663
Email: [email protected]
Mon & Wed 7:30AM - 5:00PM
Thu & Tue 7:30AM - 1:30PM
Fri 7:30AM - 12:30PM