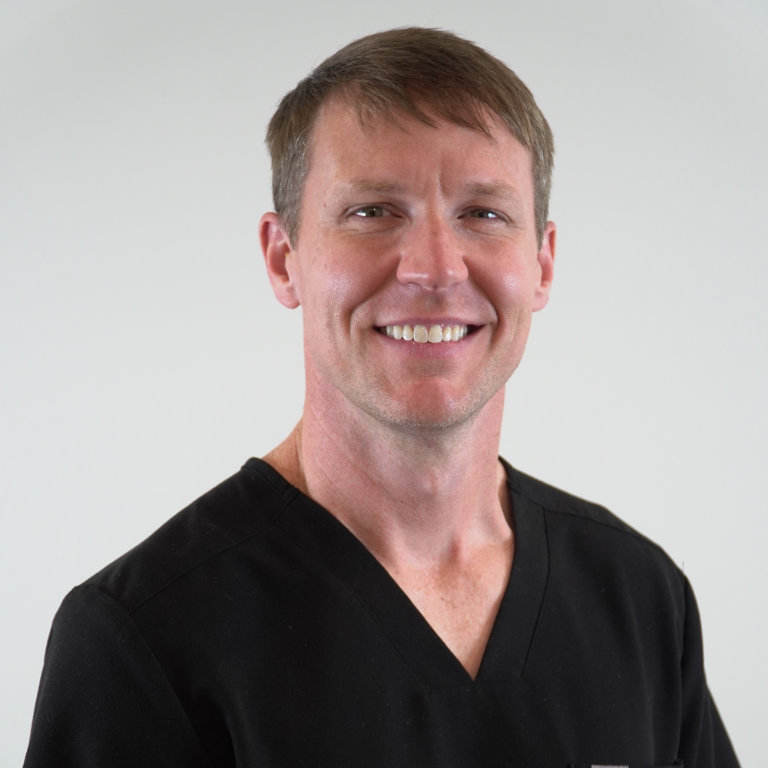 Dr. Cowen was born and raised in Shreveport, Louisiana. He received his undergraduate degree from LSU-Baton Rouge and his Doctorate from LSU School of Dentistry. He has always enjoyed living in the Bayou State. He and his wife, Haily, who also happens to be his hygienist, have two wonderful boys, Christian and Hayden. He practiced in his hometown of Shreveport for twelve years before returning to his tiger roots. Dr. Cowen welcomes patients of all ages, and he makes it his primary goal to promote the significance of good quality oral hygiene. He is currently a tripartite member of the ADA, LDA, and local Dental society.
Dr. Cowen enjoys golf, LSU sports, and hunting and fishing with his two sons. "Living in Sportsmans' Paradise is amazing for spending quality time with my two boys!"
Dr. Cowen not only values the patients in his own practice, but he also offers his time to different community service and outreach projects such as Louisiana Donated Dental Services, Trading Smiles, and MITC missions in Mexico.
In order to provide his patients with the latest trends in dentistry. Dr. Cowen takes advanced continuing education courses in dental implants and comprehensive crown and bridge dentistry. He is committed to the well-being of all his patients and looks forward to providing you with the highest quality dental care.