Stained, yellowed, or discolored teeth can detract from the beauty of your smile. In fact, tooth discoloration is one of the most common complaints among our patients. Drs. Juban and Cowen are pleased to offer Zoom!Ⓡ teeth whitening at our Baton Rouge, LA practice. Zoom! is an in-office cosmetic dental treatment that can dramatically lighten your natural tooth color by several shades. Best of all, treatment can be completed in just one appointment.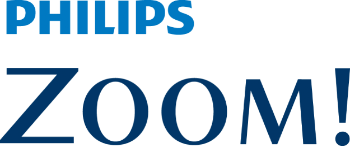 Zoom! Teeth Whitening for Powerful Results
The Zoom! teeth whitening service is safe and effective. Offered at the Baton Rouge office, it takes about an hour to complete.
During the appointment, a barrier is placed over the gums to protect them. Next, the patient's teeth are coated evenly with a hydrogen peroxide gel. The gel is activated by an ultraviolet lamp, which is turned on for 15 minutes. After three ultraviolet sessions, the dentist or hygienist follows up with a five-minute fluoride treatment to protect and strengthen the tooth enamel.
Most patients can expect to see their teeth lighten by at least six shades. In some cases, Zoom! has been known to brighten smiles by 10 or more shades.
Benefits of Dental Grade Teeth Bleaching
Why choose to undergo Zoom! teeth bleaching rather than paying for over-the-counter tooth whitening products?
Professional treatments have been proven safe and effective.
Treatments like Zoom! can dramatically lighten the teeth in a very short amount of time.
Dentists can ensure that the product is working properly and can help patients with known tooth sensitivity achieve a more comfortable tooth bleaching experience.
Confidence Comes From a Better Smile in Baton Rouge
Ready for a whiter, more brilliant smile? Want to feel more confident when talking to colleagues, going to a job interview, or meeting new people? The answer may be whiter teeth.
Talk to Drs. Juban and Cowen about professional level Zoom! teeth whitening, as well as at-home teeth whitening systems to keep smiles consistently beautiful and bright. New patients are always welcome to contact Juban Cowen Dental Care with or without a referral.