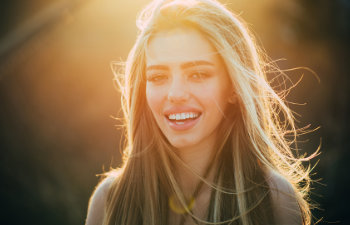 As a well-known brand, Opalescence has a proven track record of safely whitening teeth. If you want a bright, confident smile, Juban Cowen Dental Care can help you achieve your goals. We recommended using trusted products with dentist-led instructions when you decide to whiten teeth at home.
Inferior teeth whitening products are ineffective and can even cause damage to enamel, tooth pulp and gums. Backed by scientific research, Opalescence is proven to remove stubborn staining. If you smoke, drink coffee or red wine, this product was designed for you.
Customizable Treatment Options
With Opalescence, you can customize how you treat your teeth. Opalescence Go involves using a pre-filled disposable tray, making the process easier for busy patients. Alternatively, patients can opt for Opalescence PF, which is kit that you use at home when convenient.
Customized trays ensure that Opalescence users have a comfortable experience. As a safe and gentle product, you will not damage teeth or gums with this teeth whitening solution. Additionally, ingredients including potassium nitrate and fluoride will work to strengthen teeth.
Affordable & Lasting Results
Within a few weeks of using Opalescence, patients typically begin to see impressive results. This long-lasting teeth whitening product can brighten smiles for months or even years. For long-lasting benefits, it is important to continue effective oral hygiene and maintain a healthy diet.
Opalescence is affordable because the results are better and longer lasting than inferior alternatives. When you consult with your Juban Cowen Dental Care team, we can also provide professional advice on getting the best outcomes from this teeth whitening system.
Teeth Whitening Consultation
It is important to understand that Opalescence is not the right solution for every patient. Juban Cowen Dental Care can provide guidance as part of a dentistry consultation. We want to ensure that all our patients have the best experience possible in oral health and wellness. If you have questions about Opalescence or any of our other services, we want to hear from you.
Call the offices of Juban Cowen Dental Care in Baton Rouge today to book your teeth whitening consultation. We look forward to helping you find the best option for your needs.
Posted on behalf of Juban Cowen Dental Care
8564 Jefferson Hwy, Suite A
Baton Rouge, LA 70809
Phone: (225) 927-8663
Email: [email protected]
Mon & Wed 7:30AM - 5:00PM
Thu & Tue 7:30AM - 1:30PM
Fri 7:30AM - 12:30PM