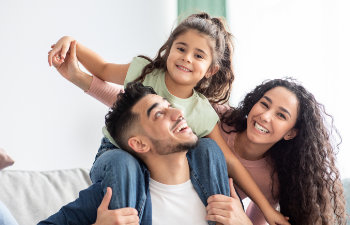 Most people are familiar with dental phobias, even if they do not experience anxiety about visiting the dentist. Unfortunately, dental phobias cover a range of issues that make patients apprehensive. From fear of needles to terror induced by the sound of the drill, there are plenty of reasons that children and adults don't want to attend regular appointments.
Another barrier to receiving oral healthcare that patients may experience involves sensory issues. The feeling of intrusive objects in the mouth is especially frightening for some groups, such as autistic people. Overcoming the reflex emotions that sensory issues evoke is not easy, so patients with special needs deserve compassion and understanding.
Dental Phobias
Dental phobias are typically developed in childhood. The patient may not even remember what sparked the initial fear. The reaction becomes instinctual, and may manifest at the very thought of sitting in the dentist chair. Each sufferer is different, which means that dentistry professionals must provide individualized care to those with dental phobias.
Building trusting relationships with patients is one of the most effective ways to address fears. Sedation dentistry options can also help with relaxation during treatment. In some more extreme cases, patients may need to seek therapy to overcome phobias that are preventing access to adequate oral healthcare.
Dental Sensitivity Issues
Kids and adults who suffer from sensitivity issues may suffer most, as even brushing teeth can feel uncomfortable. The taste of toothpaste can overwhelm taste buds, resulting in a reluctance to use products that include certain flavors. It is possible to overcome this obstacle by switching to toothpaste brands that offer a broader range of options.
The feeling of a toothbrush against the teeth or gums can feel grating. A softer brush or brush with a bristle design that feels more pleasant in the mouth is recommended. If you have a child with sensory issues, positive reinforcement can also help. It is also worth noting that children who have a familiarity with oral hygiene by the age of one are less likely to experience issues with toothbrush sensitivities.
If you need help with dental phobias or sensory issues related to oral hygiene, reach out to Juban Cowen Dental in Baton Rouge, Louisiana today.
Posted on behalf of Juban Cowen Dental Care
8564 Jefferson Hwy, Suite A
Baton Rouge, LA 70809
Phone: (225) 927-8663
Email: [email protected]
Mon & Wed 7:30AM - 5:00PM
Thu & Tue 7:30AM - 1:30PM
Fri 7:30AM - 12:30PM