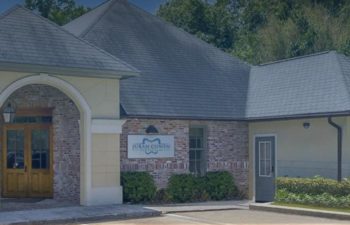 Are you looking for the best dental care in Baton Rouge, LA? Look no further than Juban Cowen Dental Care, where Dr. Michael Juban and Dr. Cody Cowen lead an expert team dedicated to providing exceptional dental care.
At Juban Cowen Dental Care, you'll find a practice combining expertise with a patient well-being commitment. Dr. Michael Juban and Dr. Cody Cowen and their highly skilled team deliver top-notch, personalized dental care to every patient.
With their extensive experience and knowledge, Dr. Juban and Dr. Cowen provide comprehensive dental treatments to address your and your family's oral health needs. From routine cleanings and preventive care to cosmetic dentistry, restorative procedures, and sedation dentistry, they offer a wide range of services tailored to the individualized care you want and deserve.
One of the distinguishing features of Juban Cowen Dental Care is their state-of-the-art facility, equipped with the latest dental technologies. This enables Dr. Juban, Dr. Cowen, and their team to deliver precise, efficient, and comfortable treatments. By staying at the forefront of advancements in dental technology, they ensure you receive the highest standard of care.
Dr. Michael Juban and Dr. Cody Cowen are passionate about building lasting relationships with their patients. They believe in open communication and take the time to listen to your concerns and goals. By providing personalized treatment plans, they ensure that each patient receives the individualized care they deserve. They also understand the importance of patient comfort. Their friendly and compassionate team goes the extra mile to create a relaxing environment for every visit.
Choosing Juban Cowen Dental Care means selecting a dental practice that values your oral health and overall well-being. Dr. Juban, Dr. Cowen, and their team are committed to delivering exceptional dental care to their Baton Rouge Community, focusing on your comfort and satisfaction.
Ready to experience outstanding dental care in Baton Rouge? Schedule an appointment with Dr. Michael Juban and Dr. Cody Cowen at Juban Cowen Dental Care. Contact their friendly team today to take the first step towards a healthier, more beautiful smile. Discover the difference of choosing Juban Cowen Dental Care for all your dental needs.
Posted on behalf of Juban Cowen Dental Care
8564 Jefferson Hwy, Suite A
Baton Rouge, LA 70809
Phone: (225) 927-8663
Email: [email protected]
Mon & Wed 7:30AM - 5:00PM
Thu & Tue 7:30AM - 1:30PM
Fri 7:30AM - 12:30PM