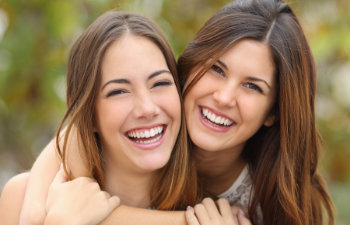 Now that schools are back in session, if your child has a mouthguard for playing sports, this is a good time to make sure it is still serviceable. Your child's mouth is changing as teeth come in and the jawbone grows. A mouthguard that fit well for last year's sports may not fit well this year. If your child is new to sports, and a mouthguard is required, having it custom made to fit your child's mouth is the better way to protect the teeth and gums.
Custom Made Vs. Over the Counter
There are over-the-counter mouthguards available at most pharmacies and discount stores. Some are more effective than others. The cost may be attractive; however, studies have shown that custom made mouthguards are more effective at preventing dental-related injuries. Additionally, there have been studies that show custom made mouthguards have a much better protection rate for concussion or mild traumatic brain injuries than OTC mouthguards.
Protection for Face and Mouth
A well-fitting mouthguard should minimize sports injuries to the tongue, lips, gums, teeth, jaw and face. The mouthguard should fit snugly covering the upper teeth. Lower teeth are further back in the mouth and have more natural protection than the upper front teeth.
High Risk Activities
Football, hockey and lacrosse players are required to have mouthguards as part of their protective gear. Other sports and leisure activities do not require them, but a mouthguard could prevent injury. These sports include:
Basketball
Baseball
Soccer
Wrestling
Softball
Volleyball
Gymnastics
Leisure activities include roller skating, inline skating, skateboarding and bicycling.
Statistics show that students between the ages of 7 and 12 years old who play baseball are more likely to suffer from a dental injury. The greatest number of dental injuries during basketball occur with 13 – 17-year-old players. Among the leisure activities, most dental injuries are the result of bicycle accidents.
Advantages of Custom Made Mouthguards
One of the major advantages of the custom made mouthguard is that the fit will be snug and individualized for the person wearing it. Your child's dentist can customize the design for the type of sport your child is involved with.
Customized mouthguards also provide added protection. They outperform OTC mouthguards in reducing the incidence of concussion.
Because the custom-made mouthguard is specifically designed to fit your child's mouth, it is more comfortable than the OTC type. Customized mouthguards are more durable and less likely to be chewed and more likely to be worn. They are also tasteless, odorless, tear-resistant and are more resilient than OTC mouthguards.
You want your child to have maximum protection and enjoy the sport he or she is involved in. At Juban Cowen Dental, we can create a mouthguard that will provide protection and comfort. Contact us today to schedule an appointment for your child's new mouthguard, or to have one of our dentists check the one your have for proper fit and comfort. 
Posted on behalf of Juban Cowen Dental Care
8564 Jefferson Hwy, Suite A
Baton Rouge, LA 70809
Phone: (225) 927-8663
Email: [email protected]
Mon & Wed 7:30AM - 5:00PM
Thu & Tue 7:30AM - 1:30PM
Fri 7:30AM - 12:30PM