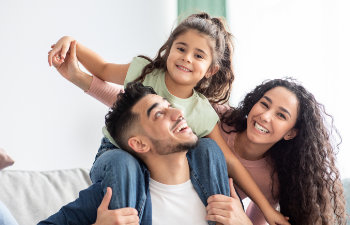 Dental sealants protect the biting surfaces of molars and premolars from decay. They do not protect flossing surfaces, cheeks or the tongue. Despite being the most effective defense against cavities, sealants are not a foolproof solution. The best way to avoid cavities is to take care of your teeth by brushing and flossing regularly.
In addition, you must follow sealant care guidelines to ensure they do not break, allowing food to enter the crack, get trapped and cause tooth decay. You will also want to follow the care instructions so your sealants last, saving you money and protecting your teeth from cavities for as long as possible.
How Do You Maintain Dental Sealants?
Dental sealants are made of a plastic composite that can break and fall out if not properly maintained. Brush all surfaces of your teeth, including those with sealants, with gentle toothpaste and a toothbrush. Floss daily because tartar buildup around the gum line and between teeth can cause gum disease.
Avoid Certain Food Types After Dental Sealant Treatment
In a day or two, the sealant will have fully molded to the tooth, and then you will not be able to tell that you had any work done on those teeth. They do not hinder eating, talking, singing, playing an instrument or smiling. However, you will need to avoid certain foods.
While receiving sealants does not necessitate major dietary adjustments, there are some things you should not eat. You risk chipping, breaking or losing a sealant if you munch on something too hard, sticky or chewy. Avoiding such items will help your sealants last longer and provide the best protection for your teeth.
What to Do if You Have an Issue with Your Dental Sealant
The painless application of dental sealants takes only a few minutes per tooth. Once the sealant has adhered to the tooth, it will protect the deep grooves from decay-causing bacteria for years.
Let us know if you have any concerns about the condition of your sealants, and we will inspect them immediately. Otherwise, we will look for signs of chipping or wear and tear on the sealants at every six-month dental cleaning and checkup.
Maintaining a balanced diet, eliminating sugary foods and scheduling frequent dental appointments are great ways to extend the life of your sealants and keep your teeth and gums healthy and beautiful. Please call (225) 401-6079 during business hours to schedule a consultation with Drs. Juban and Cowen if you are interested in dental sealants.
Posted on behalf of Juban Cowen Dental Care
8564 Jefferson Hwy, Suite A
Baton Rouge, LA 70809
Phone: (225) 927-8663
Email: [email protected]
Mon & Wed 7:30AM - 5:00PM
Thu & Tue 7:30AM - 1:30PM
Fri 7:30AM - 12:30PM