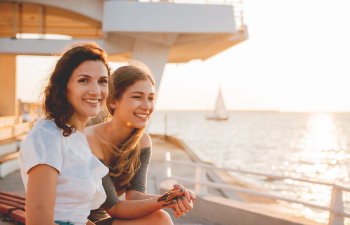 Juban Cowen Dental Care cares about you, your family, and your health. The Louisiana State Board of Dentistry mandated that "all dentist offices in Louisiana will only perform essential procedures starting March 18 until at least April 16." Non-essential procedures consist of any type of procedure that can be delayed for 30 days without, in the clinical judgment of the dentist, running an undue risk of harm to the patient. This mandate is in concordance with the American Dental Association's (ADA) recommendation for all dentists nationwide to take measures to diminish the spread of the Coronavirus by reducing their practice operations to procedures that the ADA has categorized as either "emergency or essential." As a result, Juban Cowen Dental Care will only see patients who need emergency or essential care.
Because you will not have access to regular dental care and access to our dental practice, we want to encourage you to practice proper oral hygiene during this unprecedented time. Here are 3 simple steps you can take each day to protect your teeth and promote optimal oral health:
Floss your teeth daily. Flossing is the least practiced oral hygiene habit. While it only takes 90 seconds for the average person to floss, most people do not do it. Please understand that flossing is the most crucial part of your oral hygiene routine. Floss removes bacteria-laden plaque from between the teeth and from the gumline. Make flossing a daily habit!
Brush regularly. It is important to brush the teeth at least twice a day to loosen plaque and clean the surfaces of the teeth. However, you do not have to limit your brushing to only twice a day. If you were scheduled to visit the dentist during this quarantine time, please brush your teeth after every meal to keep your teeth and gums healthy.
Eat and drink wisely. Making wise decisions in your food and beverage choices has a significant impact on the health of your smile. Foods that are high in sugars or acids damage the teeth. Limit your consumption of sugar, sodas, and alcohol to promote a healthy smile.
Juban Cowen Dental Care is here to partner with you in your oral health. While COVID-19 separates us, we encourage you to do your part to protect your smile.
Posted on behalf of Juban Cowen Dental Care
8564 Jefferson Hwy, Suite A
Baton Rouge, LA 70809
Phone: (225) 927-8663
Email: [email protected]
Mon & Wed 7:30AM - 5:00PM
Thu & Tue 7:30AM - 1:30PM
Fri 7:30AM - 12:30PM