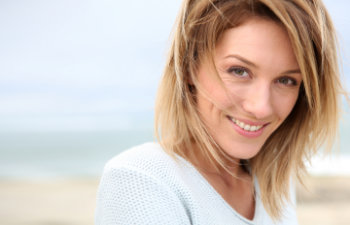 Protecting your dental crowns will reinforce your oral health and confidence. Damaged or missing teeth are restorable with the right cosmetic dentistry. False teeth come in many forms, including dental crowns that fill in the spaces in your smile.
Juban Cowen Dental Care is committed to restoring your dental health. We are also passionate about maintaining beautiful smiles. In addition, dental crowns are a confidence booster for patients with broken or missing teeth. Are you considering dental crowns to replace missing teeth? Let us help you with some good information to begin your search.
What Are Dental Crowns?
There are many custom-made restorations designed to replace damaged or missing teeth. For example, dental crowns can cover cracked, broken or discolored teeth. When your smile is compromised, dental crowns are often the solution for restoring confidence.
Dental crowns are made from durable materials like ceramic, metal or porcelain. The final result is teeth that blend in perfectly with your natural smile. They can be color-matched to look exactly like your natural teeth for a seamless restoration.
Dental Crown Benefits
Mishappen, discolored or damaged teeth stand out. Consider dental crowns if you have a chip or a crack in one or more teeth. The tooth's shape, size and color will enhance your smile.
Compromised teeth can make speaking, smiling, eating or drinking difficult. Once the tooth is covered, a protective barrier is created. When a dental crown is installed, sensitivity and pain are often eliminated.
Long-Lasting & Durable
With proper maintenance, dental crowns are long-lasting and durable. At Juban Cowen Dental Care, we provide education on caring for your new teeth.
Good oral health and hygiene will help your dental crowns last longer. Avoid eating hard or sticky foods to prevent damage to your dental crown. You can also brush and floss twice a day for optimal oral health.
Continuing to visit Juban Cowen Dental Care for regular checkups is recommended. In addition, we can provide further education on maintaining your dental crowns. Call Juban Cowen Dental Care to book a consultation in Baton Rouge today to explore dental crowns to replace missing teeth.
Posted on behalf of Juban Cowen Dental Care
8564 Jefferson Hwy, Suite A
Baton Rouge, LA 70809
Phone: (225) 927-8663
Email: [email protected]
Mon & Wed 7:30AM - 5:00PM
Thu & Tue 7:30AM - 1:30PM
Fri 7:30AM - 12:30PM