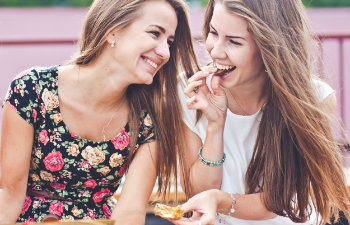 Make sure you are not leaving money on the table by not making the most of your dental insurance. Too often, people are not aware of the savings they can experience by taking advantage of all their dental insurance benefits. When you know what your benefits are, you may be able to save hundreds of dollars.
What Is Your Annual Maximum?
Each year your dental insurance will reset. For people who have calendar year policies, the new requirements begin on the first of January. If you have a different type of policy, they will reset 12 months from the start date of the current policy. Most policies also have an annual maximum. This amount is usually $1,000. In most cases, that amount applies to each person covered under the policy. Check your policy to find out how your annual maximum applies for your particular insurance policy.
Extensive and expensive dental work is often over the amount of the annual maximum. One way to make the most of this is to plan the dental work so that part of it is done before the end of the plan year and the remainder is completed in the new plan year. You should also consider your deductible when making plans for your dental work.
Meeting Your Deductible
Insurance companies require the policy holder to pay a certain amount out-of-pocket before the insurance pays out for work. This amount is your deductible. Your policy may have a deductible as low as $50 or it could be higher, depending on the terms of the policy.
Most, if not all, insurance companies will not require you to pay for preventive care. Regular dental exams, professional cleanings and dental x-rays are considered preventive measures and are usually 100% covered by dental insurance. If you have not had any dental care this year, you will probably need to pay a deductible before any additional dental work is covered.
Flexible Spending Accounts
Be aware that if you have a flexible spending account (FSA), you will need to understand the rules governing this account. The FSA allows you to save a certain amount of pre-tax income to pay for medical and dental costs. If you have such an account, be sure to take full advantage of it. With some of these types of accounts, any money not used by the end of the year will be lost.
Your Healthy Smile Benefits
Some people spend good money through their employment to pay for dental insurance, of which they never take advantage. Your oral health is very important and your dental insurance can make sure you save money while keeping your smile healthy. Juban Cowen Dental will help you make the most of your dental insurance and help you maintain a healthy, beautiful smile. Call us today to schedule an appointment for an examination.
Posted on behalf of Juban Cowen Dental Care
8564 Jefferson Hwy, Suite A
Baton Rouge, LA 70809
Phone: (225) 927-8663
Email: [email protected]
Mon & Wed 7:30AM - 5:00PM
Thu & Tue 7:30AM - 1:30PM
Fri 7:30AM - 12:30PM