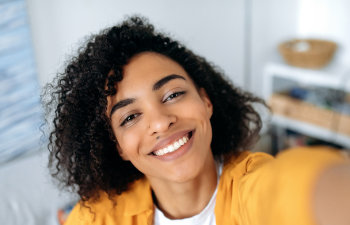 When you damage a tooth, you may not notice the impact until pain or infection develops. There are several types of fractures that can affect different parts of the tooth. It is for this reason that maintaining regular oral hygiene and attending regular checkups is so vital.
The two main parts of a tooth are the crown, which is the part you can see, and the root, which lies below the gum. Each individual tooth is made up of an outer layer of enamel, with dentin in the middle and an inner layer of soft pulp.
It is this inner layer of pulp that contains blood vessels and nerves. Fracturing a tooth can affect any part or layer of the structure. If you are experiencing pain or signs of infection, reach out to Juban Cowen Dental for an appointment today.
Types of Tooth Fracture
A vertical crack occurs when the damage begins at the biting surface and can reach as far up as the gums. Craze lines are harder to see, as they are thinner and only appear on areas of the enamel. A fractured cusp is found around fillings and does not typically result in obvious symptoms other than visible damage.
If you split a tooth, the damage affects the surface and will run under the gum line. With a vertical root fracture, the split begins under the gum line and moves in the direction of the biting surface. It is important to note that tooth fractures are not always painful, but can become infected.
Tooth Fracture Causes
As you age, your teeth will naturally deteriorate. This can result in fractures. Eating hard foods can cause cracks, or the teeth may decay as the result of an unhealthy diet. Other causes of broken teeth include grinding at night or trauma resulting from an injury. Your treatment options will depend on the extent of damage and where the tooth is located.
To learn more about how to prevent fractured teeth or for treatment in Baton Rouge, call Juban Cowen Dental today. We offer emergency dentistry to provide relief from painful or infected teeth and gums.
Posted on behalf of Juban Cowen Dental Care
8564 Jefferson Hwy, Suite A
Baton Rouge, LA 70809
Phone: (225) 927-8663
Email: [email protected]
Mon & Wed 7:30AM - 5:00PM
Thu & Tue 7:30AM - 1:30PM
Fri 7:30AM - 12:30PM