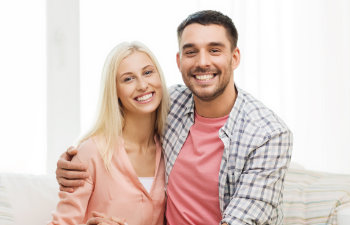 Before you read the title of this blog post and move on, it is essential to understand why tooth pain occurs, and that root canal therapy is not a painful procedure! An infected tooth, or a tooth that has been damaged severely to the root, is one of the most painful things you may ever experience. If you know anyone who has had an infected tooth, ask him about the excruciating pain he suffered, and he will tell you that there is no other pain like it. That is because inside every tooth are sensitive nerve endings and blood vessels that supply life to each tooth. As with any nerve ending, they respond to infection by sending intense zaps of pain anytime they are affected. Therefore, if you have a toothache, it is imperative that you seek professional dental care. Otherwise, the pain will become unbearable, and you may set yourself up for irreversible damage.
An infected tooth will not heal itself. Because each tooth is an individual living feature, and because it is so small, an infection will quickly overtake the tooth. By visiting the dentist as soon as possible, you can alleviate your pain and avoid extensive damage to your smile.
What is Root Canal Therapy?
Root canal therapy is the procedure done to restore the health of a tooth by removing the infection. An infected tooth is painful, but a root canal is not!
Done under local anesthetics, the inside of the tooth is thoroughly cleaned out to remove all infection and damage. Your dentist will treat the tooth with medication to kill any lingering bacteria, and then the tooth will be filled with a special substance to support the tooth's outer structure. Many times, a custom crown will be placed over the tooth for extra protection against future damage.
Root canal therapy is a restorative dental treatment that can save your tooth and protect your entire smile. At Juban Cowen Dental, we offer this procedure for patients who experience tooth pain and infection. If you are worried about relaxing through the procedure, we offer sedation dentistry that can help you fully relax and remain calm.
Please do not ignore any tooth pain. Contact our practice today!
Posted on behalf of Juban Cowen Dental Care
8564 Jefferson Hwy, Suite A
Baton Rouge, LA 70809
Phone: (225) 927-8663
Email: [email protected]
Mon & Wed 7:30AM - 5:00PM
Thu & Tue 7:30AM - 1:30PM
Fri 7:30AM - 12:30PM