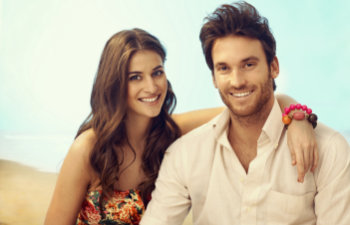 Vaping is the act of inhaling vapor from an electric cigarette or vaporizer (commonly referred to as a vape pen, vape mod, or e-cigarette). In production since 2003, many people who wanted to quit smoking used e-cigarettes as a way to break the bad habit of smoking regular cigarettes. However, since 2014, using vape pens has drastically increased – especially by young people. Many recent studies show that one in five high school students are now using tobacco products. Vaping product use from 2017 to 2018 increased 78% among high school students and 48% among middle school students. Those are significant numbers that parents need to be aware of.
While vaping has been "sold" as an alternative to smoking, the adverse consequences that vaping causes on oral health are anything but good. Ingredients such as propylene glycol and vegetable glycerin are very damaging to the tooth enamel, gum tissues, and saliva production. When the health of the teeth and gums are compromised, there is a drastic increase in cavities, gum disease, tooth decay, and other oral health issues.
Parents also need to be aware that there is nicotine in vaping liquids. Nicotine is an addictive and dangerous drug. One electronic cartridge for a vape pen can equal the smoking of two to three packs of regular cigarettes.
There are many reasons why parents should be concerned with the popularity of vaping among young people. Even adults who have had healthy smiles their whole lives are experiencing negative health effects from vaping. It is NOT a safe alternative. Vaping can be just as dangerous as smoking, if not more dangerous. Vaping companies are adding flavoring products to the vaping liquids to entice younger generations to pick up this bad habit. According to a PATH study, 81% of current youth using vaping devices cited the availability of appealing flavors as the primary reason for use.
Dental practices are well aware of the rise in vape usage among young people. At Juban Cowen Dental Care, we encourage all parents to talk with their children about the dangers of vaping. Just as our parents had to speak with us about the dangers of cigarettes and underage drinking, vaping now needs to be a part of the important discussion.
Contact Juban Cowen Dental Care to learn more.
Posted on Behalf of Juban Cowen Dental Care
Posted on behalf of Juban Cowen Dental Care
8564 Jefferson Hwy, Suite A
Baton Rouge, LA 70809
Phone: (225) 927-8663
Email: [email protected]
Mon & Wed 7:30AM - 5:00PM
Thu & Tue 7:30AM - 1:30PM
Fri 7:30AM - 12:30PM