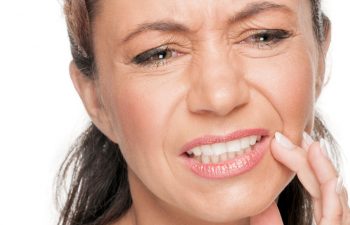 Your teeth and smile play important roles in almost all aspects of life. The functional elements of teeth include speaking, eating and drinking. Your attractiveness to others also often hinges on having a beautiful smile.
For younger people, oral health is even more important. Baby teeth will eventually give way to adult teeth. That doesn't mean that kids shouldn't practice good oral hygiene. These practices will become ingrained habits and help to create adults who care about maintaining a healthy smile.
Damaged Teeth
Kids and adults can suffer damage to teeth due to poor oral health, disease or injury. A cracked or broken tooth can cause pain and sensitivity. There is also a risk of infection, including an abscess forming at the root of the tooth.
Even if a damaged tooth is not causing painful symptoms, the risk of decay and infection remain. At Juban Cowen Dental Care, we recommend booking an appointment to have the tooth repaired. If you have any concerns about oral health, our team are more than happy to provide advice and recommendations.
Dental Pain Relief
In some cases, you may need pain relief due to a toothache. If the situation becomes intolerable, there is no shame in seeking help from a dentist. During your appointment, we can identify the cause of the issue and provide appropriate treatment.
Infected gums and abscesses can also cause pain and discomfort. Juban Cowen Dental Care may recommend medication over the phone. Alternatively, we may bring you in for a dental examination. Severe gum infections can result in tooth loss and other oral health issues.
Restoring Your Smile
When you have an important event to attend in Baton Rouge, you will want to show off your beautiful smile. A broken or missing tooth may spoil the occasion. The excellent dentistry team at Juban Cowen Dental Care can repair or restore damaged or missing teeth.
Let Juban Cowen Dental Care decide whether you need emergency dentistry. We have the tools and expertise to brighten up your smile. A telephone assessment is often enough to provide us with the information needed to make the right call. Call today for the finest emergency oral care.
Posted on behalf of Juban Cowen Dental Care
8564 Jefferson Hwy, Suite A
Baton Rouge, LA 70809
Phone: (225) 927-8663
Email: [email protected]
Mon & Wed 7:30AM - 5:00PM
Thu & Tue 7:30AM - 1:30PM
Fri 7:30AM - 12:30PM